Add to favorites
Take advantage of our fine sandy beaches for a moment of relaxation and embark on nautical activities.
Kerleven Beach
The main beach of La Forêt-Fouesnant is a sandy beach more than a kilometer long. Largely sheltered from the winds, Kerleven beach is ideal for swimming and relaxation.
Nautical activities
Many activities are offered throughout the year: water walking, paddle, windsurfing, kayaking... There's something for everyone.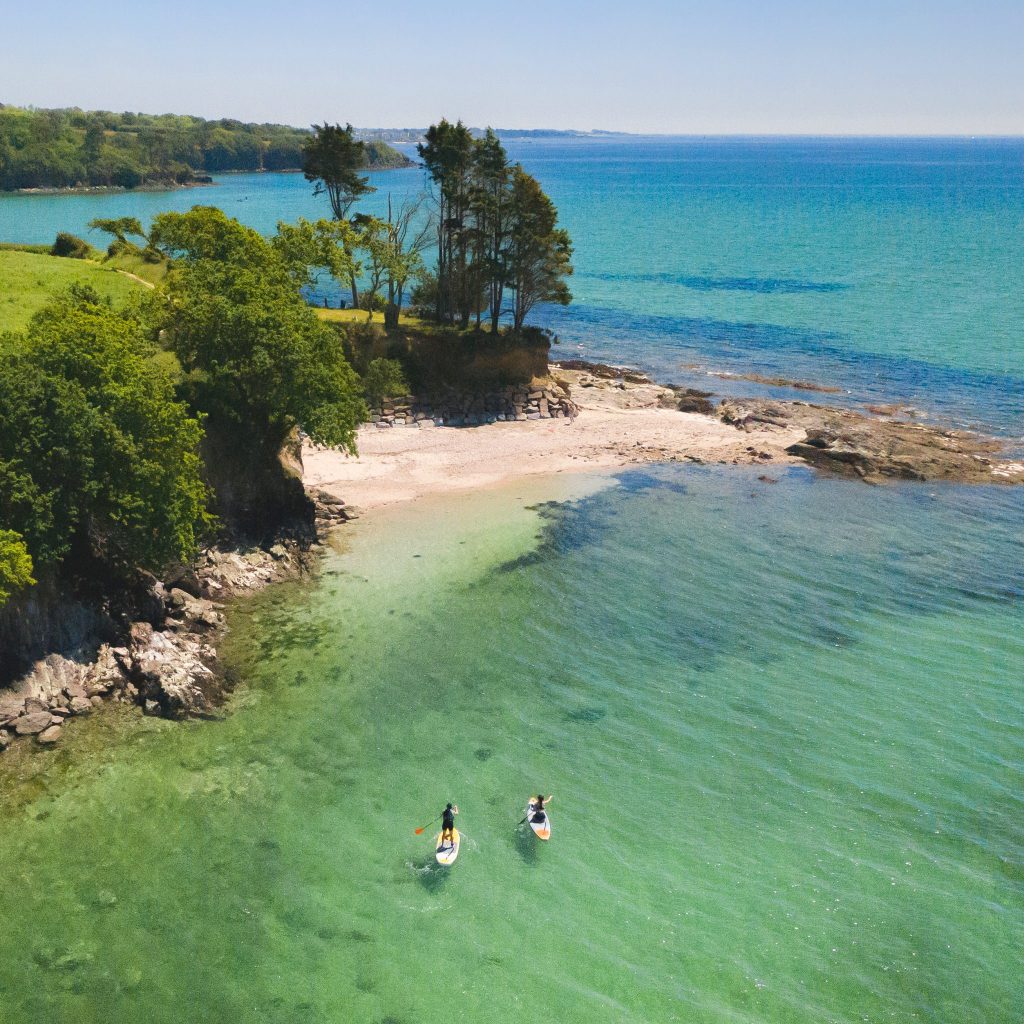 Shore fishing
Kerleven beach is the ideal place for walk fishing. The tourist office provides you with practical and educational tools. Nature outings to discover the foreshore are organised. Remember to read the regulations in force and check for temporary bans.
Best practices for shore fishing
Regulations – Prefecture of Finistère
Pratical information
In July and August, Kerleven beach is supervised and accessible to people with reduced mobility. A tiralo and a seahorse are available at the lifeguard station (open from the last Saturday before the summer school holidays until the last Sunday of the summer holidays from 13:30 p.m. to 19 p.m.).
Par municipal decree n°2023-022 PA, dogs and other domestic animals are prohibited on the beaches all year round, horses are authorized from October 1 to May 31 on the foreshore.
Regulations concerning activities on the beach: municipal decree n°2023-022 PA,
The creeks of Anse Saint-Laurent
Accessible on foot via the GR34 coastal path, Anse Saint-Laurent reveals its small peaceful beaches. Hidden from view, the green of the umbrella pines and the blue of the ocean combine perfectly for a moment of pure relaxation.

The beaches of the old port
In a picturesque setting punctuated by charming little stone houses, egrets and seagulls are not the only ones to take advantage of the tranquility of the old port for a swim.

The Glénan Archipelago
THEGlénan archipelago is located south of the Britain about fifteen kilometers from the coast of Fouesnant. It consists of 9 main islands and a large number of islets.
Nicknamed "the Breton Caribbean", theGlénan archipelago is a real marine gem that offers transparent emerald water and white sand beaches…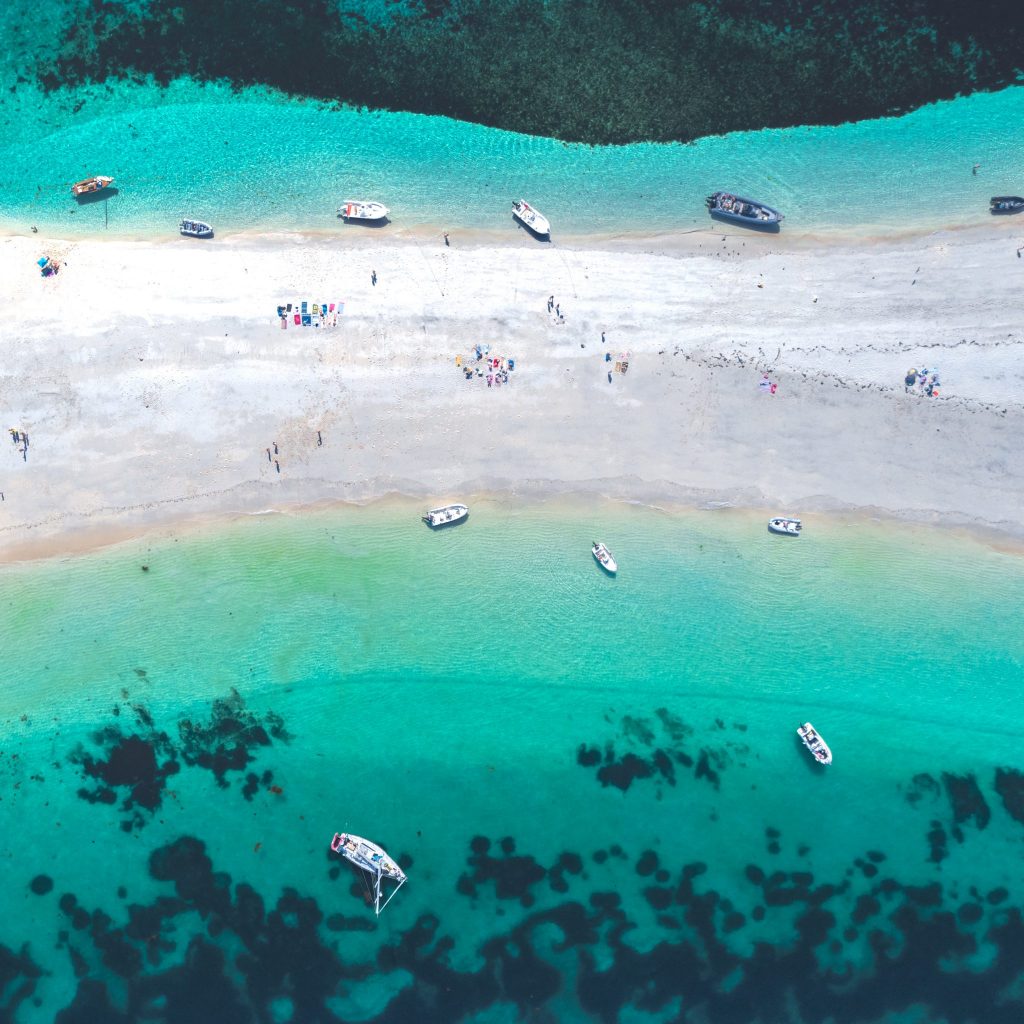 PRACTICAL INFORMATION
Daily departures from Port-la-Foret in July and August, Bénodet et Concarneau, the walled town from April to October. Check with the tourist office for the rest of the year.
Tickets on sale at the tourist office. Reservation strongly recommended.