Discover the Moulin Chef du Bois, a 15th century watermill.
THE Chief Wood Mill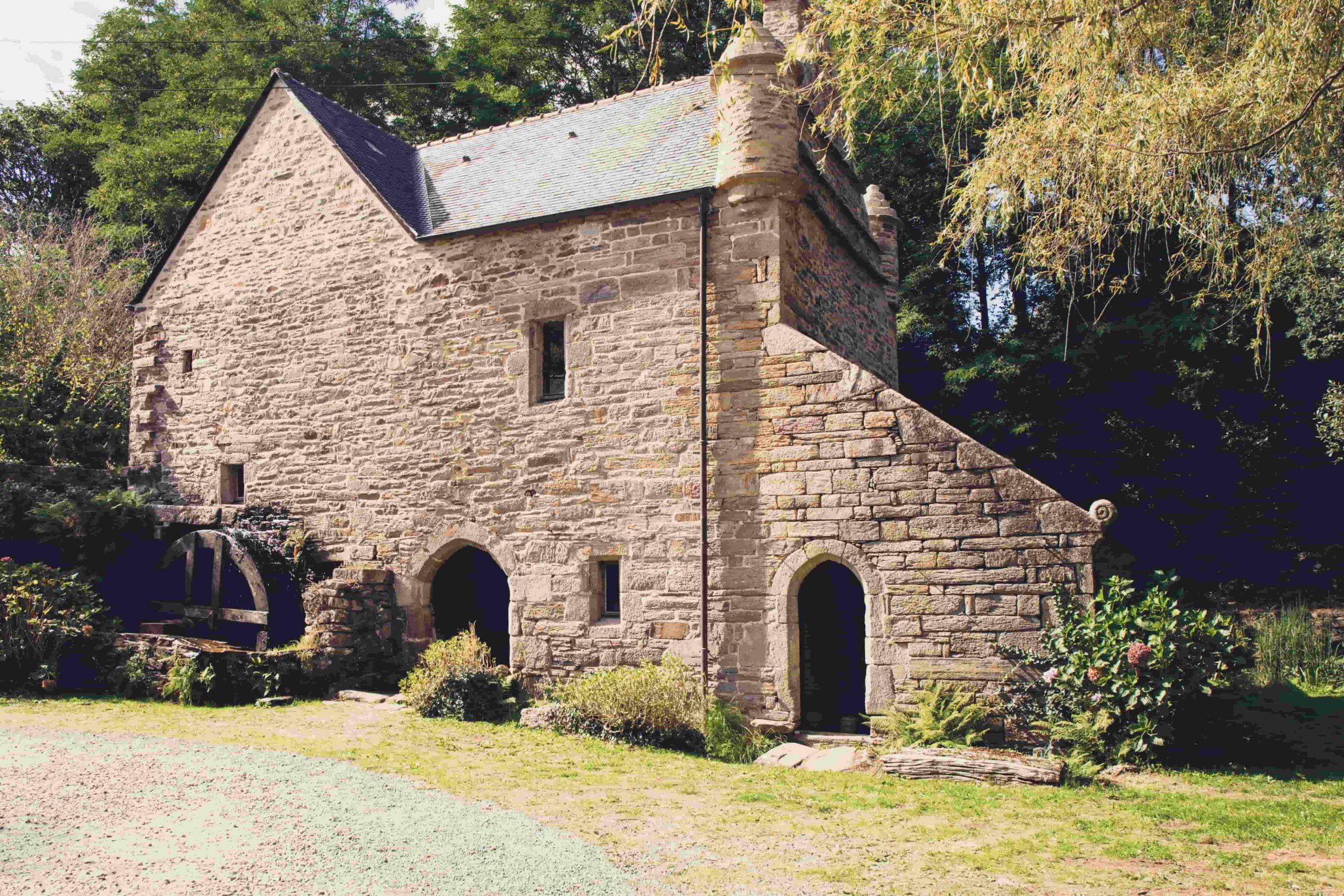 Lurking in the hollow of a green valley, perfectly integrated into its environment, the building of the Chef du Bois mill dates from the 15th century and its use as a mill is confirmed from 1772. This water mill was classified as a Historic Monument in 1939. Of fairly original Gothic construction, it consists of a simple and massive building, flanked by two gabled watchtowers (four others have disappeared).
On the north gable stood a dovecote.
We do not know if it was originally a mill. Dates appear on the two weirs: 1772 and 1784.
At the beginning of the century, the ground floor still consisted of a kitchen (crossed by the miller's horse to reach his stable), the millstone room and the floor of two bedrooms.
In 1940, the roof was still thatched. Milling activities ceased in 1970.
Visits to the mill
The mill is open to the public: