Add to favorites
Discover the Notre Dame Izel Vor church and its Calvary in the heart of the village of La Forêt-Fouesnant.

gothic architecture
A veritable little country cathedral, this church, largely built during the first half of the 16th century, is dedicated to Our Lady Izel Vor (low tide).
Elegant sound bell tower is one of the most representative of 16th century architecture in Cornwall.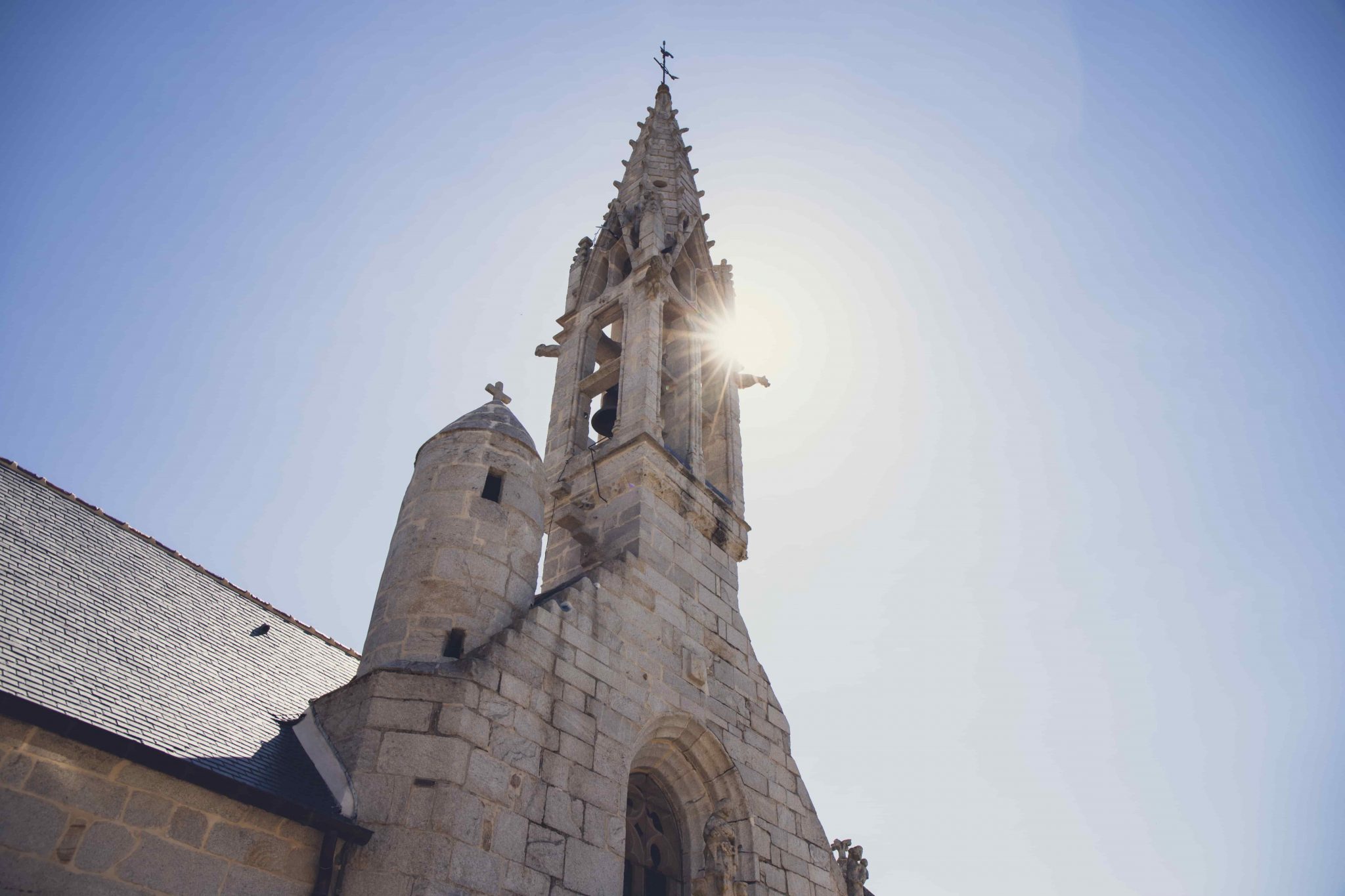 The calvary
Built in the 16th century, the ordeal of the Notre Dame Izel Vor church has a square enclosure that originally served as a pulpit for preaching on busy days. At each corner, rise 4 Gothic pinnacles, bearing Mary on the left and the apostle John on the right. The central shaft bears Christ and the 2 crucified thieves.
Interior visit of the church
A polychrome statuary adorns the interior of the Notre Dame Izel Vor church. We also notice the baptismal font of the 16th century, a representation of Rosary and altarpiece at the main altar pavilion. A showcase houses the treasures of the parish, including a 16th century vermeil chalice.
The Notre Dame Izel Vor church is listed monument since 1914.
PRACTICAL INFORMATION
Opening of the church to the public every day from 10:00 a.m. to 17:00 p.m.
Descriptive sheet of the Notre Dame Izel Vor church is available free of charge at the tourist office
Booklet-games: Church of Our Lady Izel Vor free at the tourist office