Add to favorites
Discover the two ports of La Forêt-Fouesnant: the marina Port-la-Forêt and the Old Port.
Port-La-Foret

Port-la-Forêt is the marina of La Forêt-Fouesnant. It is one of the most important ports in Brittany, renowned as a high place of offshore racing.
Located in the heart of La Forêt bay, facing theGlénan archipelago, Port-la-Forêt offers an exceptional view of a natural and protected site.
Port-la-Foret is the port for all sailors: yachtsmen, fishermen and professional skippers rub shoulders there. It has 1140 places afloat which accommodate boats of all sizes, including the impressive racing yachts: the famous 60 footers.
The bay of La Forêt is the ideal setting for preparing for offshore racing. The greatest sailors in the world train there all year round, such as François Gabart, Armel Le Cléac'h, Samantha Davies, Michel Desjoyeaux, Jean Le Cam and many others.
PRACTICAL INFORMATION
The old Port
Formerly called the port of "Stang Al Lestreg", the old port was the heart of commercial exchanges. Its strategic location and the importance of commercial traffic allowed the construction of quays and two slipways from 1850.
Each year, around a hundred ships picked up and unloaded various goods (sand, maerl, wood, grain, etc.).
At the beginning of the 20th century, many farmers in La Forêt-Fouesnant participated in this activity during the winter period and thus supplemented their income.
At that time the port also welcomed sardine and mackerel fishermen.
In 2019, the artist Pierre Chanteau installed a mosaic eye on the hold of the Old Port.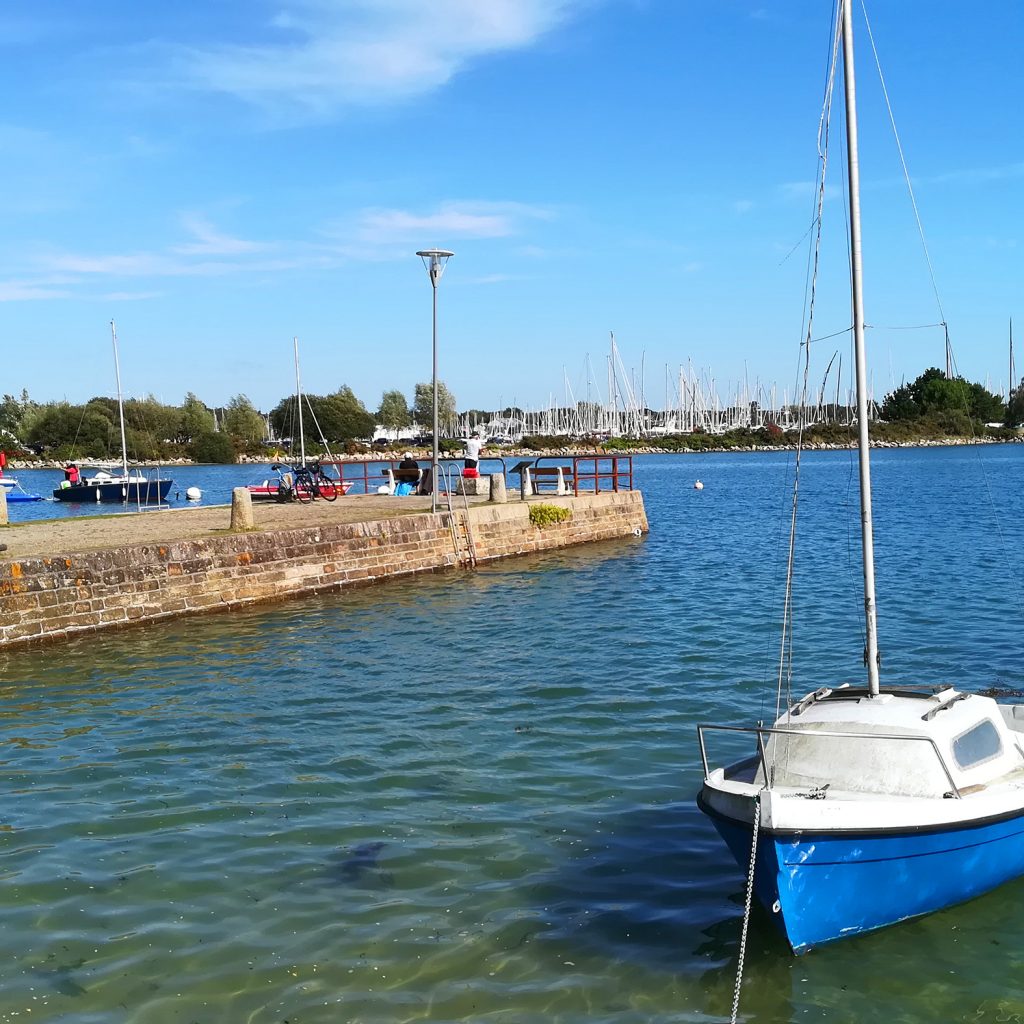 PRACTICAL INFORMATION