Shipping Company Escal'Ouest – Lorient South Brittany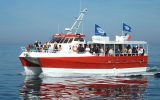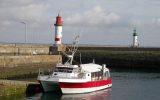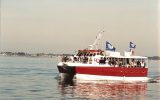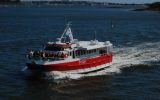 Description
NEW: BELLE ILE EN MER, arrive at the small port of Sauzon from Lorient or Port Louis, on Thursdays in July and August!!! Discover the Pointe des Poulains, coves and steep coasts on a mini-cruise from Sauzon.

Escal'Ouest offers crossings to the Ile de Groix from Lorient-La Base from April to September and throughout the year for groups. To visit the island, the bike is ideal where 40 km of paths are dedicated to it. You can also discover on foot the heather moors or the white and red garnet beaches.

Also embark from Hennebont to stop over for a day on the island of Groix, with descent of the Blavet and tour of the island with commentary by a professional guide.

To discover the city of Lorient, don't hesitate any longer and come aboard the Stereden An heol for a commented cruise on the harbor passing through the 5 ports. Our tour guide will take you on a journey through the ages, thanks to the citadel of Port-Louis, the former submarine base with its bunkers and wrecks, the fishing port and its many boats, but also the military port...
Tickets on sale at the Tourist Office
---
Area / capacity
Groups accepted: maximum 100 people
---
Prices
Payment method
French bank and postal checks
French "Chèques vacances"
Cash
---